Need Plumbing & Gas Services In Bayswater WA Today?
honest, trustworthy, reliable and on time all the time
Get competitive pricing without the hassle
Ring your plumber In
Bayswater Now
Great Discounts for Our Senior Citizens
need a plumber & Gas Fitter today?
Welcome to Willetton Plumbing & Gas if you are looking for a professional, reliable and affordable plumbing company in Bayswater and the surrounding WA suburbs, call us today. Our plumbers and gas fitters provide a range of services, including new installations, replacements, repairs and maintenance of gas and plumbing systems. We are also offering 24/7 plumbing and gas emergency services. We serve both residential and commercial customers. With us, you have all your plumbing and gas problems sorted. Feel free to call us today!
Ready to book your next plumbing job?
$0 Call Out FEE & FREE Quotes
At Willetton Plumbing & Gas, our aim is to ensure that Bayswater residents and the surrounding suburbs have access to a reliable plumbing company that offers free call outs. To achieve this, we have put zero fees on all calls and free quotes for all services. Call us, and our team will visit your site, assess your needs and provide a free quote before any work begins.
Plumbing Services in Bayswater
We offer all the plumbing services you need in Bayswater and the surrounding suburbs. Whether you need a new plumbing/gas system installation, or just a drain unblocked, we are licensed and here to help. We also provide replacement services at affordable rates if your sewer line, storm drain, or gas system is old and needs replacing. If you need repair and maintenance services for your plumbing system, including accessories and appliances, you can depend on us. Call us for any query regarding our services.
 

24/7 Emergency Plumbing
Do you have a plumbing problem that cannot wait? Call us for emergency services any time of the day, and our plumbers will be at your door within a very short time. Our team of highly trained plumbing experts operates 24/7, including weekends and public holidays. That's how we've been able to provide prompt emergency services in this region. We offer a range of emergencies services., including:
Gas leaks are another emergency that we attend to very fast. If you notice a rotten egg smell, call us, and our team will be at your door within a very short time. We have the latest gas detection technology.
Though not very common to most homes and businesses, a blocked sewer line is one of the nastiest plumbing emergencies. It causes so many inconveniences that all your household drains will be blocked. That's the reason why it qualifies as a plumbing emergency. Our plumbers have the expertise, tools, and equipment to unblock all sewer lines and in a very short time.
A burst pipe is a serious plumbing emergency because of flooding, which can cause structural damages to your property. The floods can also damage your furniture, electronic devices, and so on. Whether the burst is the floor or a concrete wall, our plumbers will fix all burst pipes within a short time.
Blocked Drains & Clogged Toilets
Blocked drains and clogged toilets form the biggest parts of the plumbing services we provide in Bayswater every day. We have the skills and equipment to handle all blocked drain problems in this area. Here are some of the drain problems we can fix for you:
Kitchen sink drains are the most common forms of blocked drains in our homes and businesses. We flush food scraps, cooking oils, and many other things down these drains. These particles, plus the greasy materials, form stubborn clogs in the drain. We have the expertise, tools, and equipment to remove even the most stubborn blocks in your kitchen sink drain.
If you have kids in the house, then you can expect frequent problems with your toilet drains. Kids can flush anything from toys, utensils to shoes, and this eventually causes drain blockage. Most people also tend to flush paper towels, wet wipes, and pads, which also block toilet drain. Whatever the cause of the blockage, our plumbers can help fix your toilet drain.
The rainy season is coming, and you need to have your stormwater drain inspected for clogs. We have a drain camera for inspection to ensure your drain is free of clogs. If the drain gets blocked, call us for unblocking services to avoid flooding damages.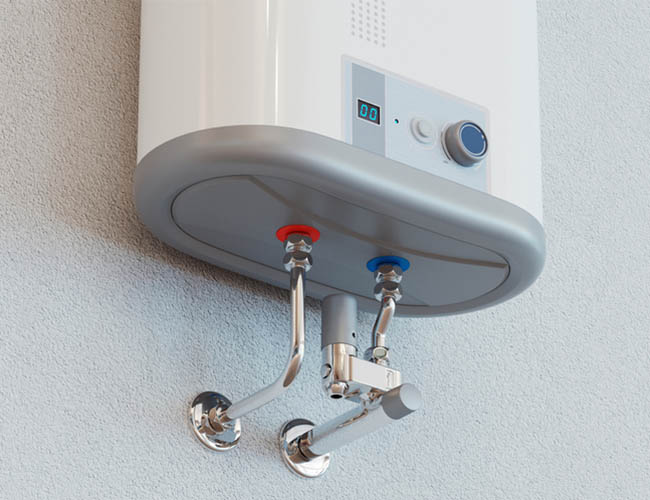 Hot Water Systems
Hot water systems are some of the essential plumbing appliances in Bayswater and the larger WA area. Almost every home has a water heater unit. We all need a constant hot water supply in our homes. We are offering 24/7 hot water heater services to ensure our customers are getting a constant hot water supply. Our services include:
We offer all hot water system installation services to both residential and commercial customers. If you are building a new home or commercial property and you need a water heating system installed, give us a call. We can install an electric, gas, heat pump, and solar hot water systems and more.
For homes and businesses that hot water systems are damaged beyond repair or too old to operate efficiently, we are offering replacement services at affordable rates. You can also request our plumbers to find you an energy-efficient unit that matches your hot water needs. We replace all brands and types of hot water systems.
If your hot water heater is not functioning normally, call us for repair services. Some of the common signs your unit may need repair services are rumbling sounds, water leaks, cold water, or too hot water. Our plumbers can help fix all your hot water system problems.
Gas Fitting
Whether you are using natural gas, which is the most common in WA, or LPG gas, Willetton Plumbing & Gas has you covered. We are a fully licenced gas fitting contractor operating in Bayswater and the surrounding suburbs. We offer a range of gas services to both residential and commercial customers. Call us if you need the following services:
We provide all gas installation services. If you have a new home and commercial complex in Bayswater, our gas fitters are licenced to provide new gas installations. Whether you're going for natural gas or LPG gas, we can provide professional services at affordable rates. Call us today for a free quote.
Gas repairs form the bulk of gas fitting services we offer in Bayswater and the surrounding WA suburbs. The gas system is prone to faults, and some of them, like gas leaks, can cause serious damages to your health and property. Our gas specialists provide all gas leak detection and repair services.
Most homes are using gas appliances like hot water systems and gas stoves. We offer a range of gas appliance services from new installs, replacements to repairs. If you need maintenance services, we can help. Our gas fitters have the skills and tools to handle all gas appliances.
Plumbing Brands Available
Do you know why Willetton Plumbing & Gas has many return customers? It is because of the quality plumbing products we offer. We've made this possible by only using quality plumbing brands.
24/7 Emergency Plumbing Areas We Service
Our Perth emergency plumbing services are available to the entire community around the Perth region. Whether you are in Willetton and its surrounding suburbs, you can access our services within a very short time. Here are some of the areas where we provide emergency plumbing services:
If you need supply, repair, or maintenance services of another brand not listed, feel free to call us.
Searching for "plumber near me"?
Contact Willetton Plumbing & Gas Today
If you are searching for a plumber in Perth and surrounding suburbs, contact Willetton Plumbing & Gas Perth today. We have the skills, experience, and equipment to handle any plumbing task.
At Willetton Plumbing & Gas, we offer so much, but most of our customers know very little about it. We are not just typical plumbing and gas contractors but a service provider committed to serving the community. We offer discounts for all services and products we supply plus special discounts to our senior citizens. Are you worried about damages during a plumbing project? Well, we have special insurance cover for you. Read these FAQs and learn more about us, plus why we are one of the most trusted plumbing contractors in Bayswater.
City of Bayswater, Western Australia
The city of Bayswater is one of the local government areas in the north-eastern part of the city of Perth, the capital of Western Australia. The city is located about 7 kilometres from the city of Perth's central business district. It is located just a few minutes away from the CBD.
The city covers an area of 34.6 square kilometres, making it one of the smaller LGAs in Western Australia. The 2016 Census estimated a population of 65,050. Today, it is thought the population could be over 70,000. This is still classified however as one of the small local government areas in Perth, WA.
The city of Bayswater gained its city status on 29th October 1983. The borders have however changed over the years due to redistribution, as more LGAs were formed around it. It's a nice place to stay and do business. Some of the best City of Bayswater suburbs include Bayswater, Embleton and Bedford.
Plumbing License 1127 Gas Fitting License 4913
Email: willettonplumbing@gmail.com
Phone: 0423 854 687